Browsing Category: "Bags"
I was roaming the mall on my rest day after I paid our house for 2 months. You see my bag has been ripped and I keep borrowing from my niece. It's time for me to return it, so the other day I bought a shoulder bag for me; it has many compartments this time so I can organize stuffs inside my bag. I can put my car keys in a different pocket and I so like it. Looking at my newly purchased bag just gave me enough satisfaction; I think I made the right choice this time. I just hope it will last long.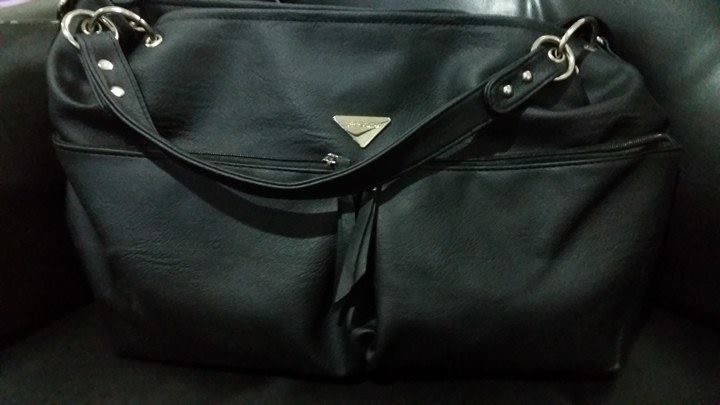 What I like this bag is it has a pouch and a free small sling bag.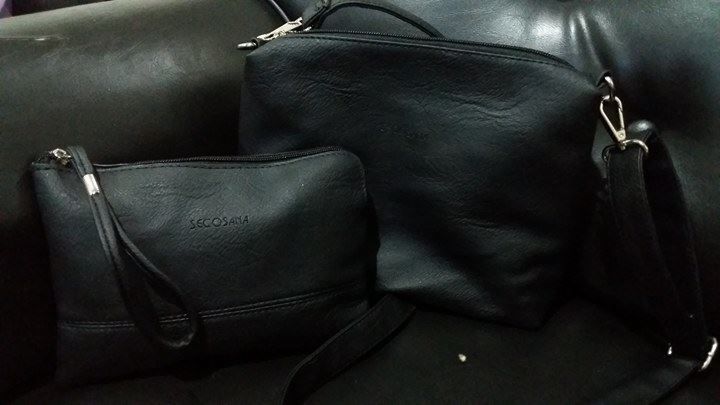 Just last Thursday, a friend surprised me in the mall and handed me this bag. This bag is her birthday present to Mj and Mj was so delighted to have it. I told her to use the bag in the opening of the next school year but she can't wait any longer and too excited so the moment she received it she used it right away. This is the bag that she had been wishing to have, the Jansport bag.
I mentioned yesterday that my friend bought my eldest daughter a new bag. From September 24 to 28 they have big discounts in selected items and buy one take one for some. My friend hurriedly avail the promo and she bought my daughter a new bag. It is nice, even if you would only touch the bag, you can really tell that it is durable and won't easily ripped. I would like to say thank you Bliss for providing Mj her wishes. Mj is just so happy to receive it; it was indeed an early Christmas gift.
The bag, this is bigger from her usual bag at home and I am crossing my finger that she would really use it at school. As I could remember she doesn't like roomy and big bag but there is no other size selection except for this one.
This is the brand, I am not sure if they are still available but you can try it in SNR. The original price is P1, 700.00 but since it is on a discount, you would only pay P999.75.
My eldest daughter is just so lucky to have friends who would buy her something. Yesterday when my friend and I went to the mall, we were roaming at the mall then when I mentioned that I have plans to buy Mj a new pack bag since I haven't bought when the classes starts. She exclaimed right away to buy her a new bag instead of treating her at Vikings to eat. I didn't know that they have this agreement; she called Mj right away and told her about her plan. Mj said yes immediately and today Mj went with us to buy her a new bag. The bag is available in S&R with discounts, they have this span of weeks in S&R that most of the items have big discounts and one of them is the pack bag, the pack bag is branded and known to be durable. My friend even told me that this is similar to Jansport. Jansport is also known of its quality as well as High Sierra. Mj could not contain her happiness because finally she has a new bag for this year.