Mj will be in a new school this coming school year, yes I enrolled her to a different school this time. The reason is the enrollment is so light in the pocket and I am so thankful that we were able to school hop in the first week of May. On the other hand I thought I would spend too much for her school uniform but thank GOD that my niece offered her old school uniform, yes she also went to the same school that my daughter is enrolling now. My niece already graduated and good thing that she was able to save it. Now we only have to repair the school uniform especially the skirt. If we will buy fabric and will send it in the tailoring shop, it will cost us P 700. 00 per pair, while if we will repair my niece uniform it will only cost me P 500.00 and Mj can already have 3 pairs of school uniform. School Uniform Solved!
Chicago is a fantastic city filled with so many different neighborhoods. There are the glitzy shops of Miracle Mile, the gleaming structures of the North Side, and the sports-influenced shops and restaurants of the South Side. If you're not a long-time resident or frequent visitor the streets in and around Chicagoland can be a dauanting maze to a normal driver. And this may be why you want to look into a premier Chicago limousine service when you decide to make the trek to this Midwestern city.
We're not talking about the stretch limos connected with weddings, proms, and Hollywood stars. You can certainly take advantage of these at places like Athena Limousine Service. Today, a limousine service offers much more. For instance, if you're bringing a large party into the city you may want to consider hiring a service with stretch SUVs. Or, if you're arriving for business, perhaps a sleek, prestigious sedan will to the trick.
When, not if, you consider a limo service, you want to look at a few things. Of course, the price is significant. If you're paying top dollar then you want the vehicles and service to match the cost. You also want to look at the types of services they offer. Many Chicago limo companies provide pick-up and drop-off service from the airport. But what if you're arriving by train? Find out if the limo service can you up at Union Station or at an El station?
Another item to review is the limo company's reservation policy and how many vehicles they have in their fleet. Should you be on the go at all hours of the day you want the service to be available during those times as well. In addition, consider how far in advance you have to reserve a limo for business or events. This is especially important when a sporting or business event is in town and can affect the number of vehicles available.
The last thing to consider are the reviews of former clients of the service. The Internet is a wonderful tool to find these comments. Take a look at both the positive and negative comments in the reviews on several sites to get a feel for the company. Should there be a repeated complaint, find out how your selected limo service has corrected the issue.
It was last April that I also bought this pair of jeans; some of the jeans I had are busted already. They were stretched out or had holes. I bought this Indigo jean when Gaisano Mall where Mariel is currently working had sale. This Indigo original price was more than P 500. 00 but when I bought it was only P 300. 00 and some peso. It is a stretchable jean that when I wear it, it will take a lot of time and effort to finally fit it. On the other hand, I am now starting going to the gym, my aim is to be healthy but I hope it would also show that I am in my figure. Yeah I need to lose weight.
The waist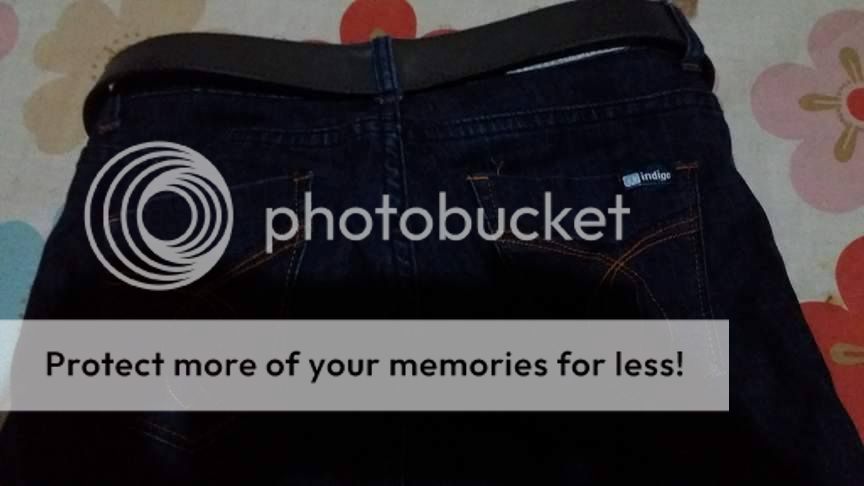 The back
The whole front
Last Wednesday my gay friend Amanda and I agreed to jog in the park early in the morning. After we jog we passed by in the gym so we can inquire, the gym was nearby and it is known to have an affordable offer. A friend of my sister was the one who told me a long time ago already, so we went there. Amanda was interested because their session was only P 75.00 after finding out the fee, today we went there to start our work out. My daughter was with me, she met us at work so after we eat we went at the gym right away. It's too early to tell but I am hoping this will be the start for a grooming healthy lifestyle.