Archive for March 11th, 2017
After working and taking care of family obligations, you and your girlfriends have finally decided to take a few days for yourselves. Nothing is better than enjoying good company and good fun, whether you leave the country or go somewhere like Singer Island Resort and Spa.
You will spend a few days catching up with friends while enjoying spa treatments and nights on the beach. With the right planning, your trip will begin and end perfectly.
Set a Date and Budget in Stone
There will always be excuses for why you may want to put off leaving. However, once you and your best friends agree to vacation dates and a budget, make sure everyone blocks off that time. The last thing anyone wants is to have your plans derailed because someone forgot a birthday or business dinner.
Create a budget and stick to it. You do not want someone feeling pressured to go over her spending limit just to hang out with old friends.
Decide as a Group on the Vacation Spot
Another way to make everyone feel included is to decide which type of vacation the group wants. Some may long for a weekend in Vegas. Others may want to spend the weekend hiking up treacherous mountains. Still, a few of your friends may look forward to doing nothing but relaxing on a beach.
Before making reservations, make sure everyone agrees to the same level of activity and location. You can search online for inspiration. Perhaps you will find a location that has something for everyone.
Search for Travel Deals
After narrowing what to do, now it's time to decide where you want to do it. Looking for travel deals can make the trip sweeter. Enjoying time away and saving money at the same time makes the perfect getaway combination.
You could work with a travel agent, or you just might find better deals on your own. Most hotels offer girlfriend getaway specials. Not only can you get discounted hotel rates, but they might have packages that include special events.
Make Sure Everyone's Travel Information is Up-to-Date
If your plans are to leave the country, make sure everyone has a current passport. Also, plan well in advance so you can have necessary visas. The U.S. Department of State website has information about current requirements and travel advisories.
Once all plans are settled, coordinate packing so your wardrobes are in sync based on the fun-filled activities that are planned. Don't forget the camera so you can capture all the moments and memories of your getaway.
I was roaming the mall on my rest day after I paid our house for 2 months. You see my bag has been ripped and I keep borrowing from my niece. It's time for me to return it, so the other day I bought a shoulder bag for me; it has many compartments this time so I can organize stuffs inside my bag. I can put my car keys in a different pocket and I so like it. Looking at my newly purchased bag just gave me enough satisfaction; I think I made the right choice this time. I just hope it will last long.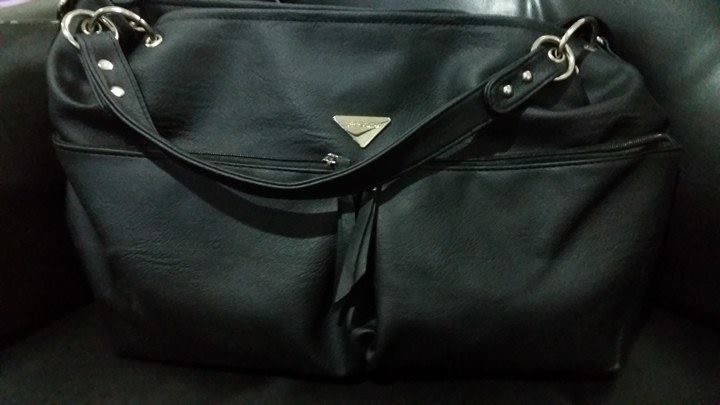 What I like this bag is it has a pouch and a free small sling bag.