It started in Facebook when I made a comment of one of her post, she didn't recognize me at first but when she look at my picture she messaged me right away. We were able to exchange number and she then said she like to stay here for a week since she needs to get her NBI certificate. And whenever I send Faith to school or fetch Mj to her training, she go with us.
We just arrived from the pool with this picture, we had our late dinner at home.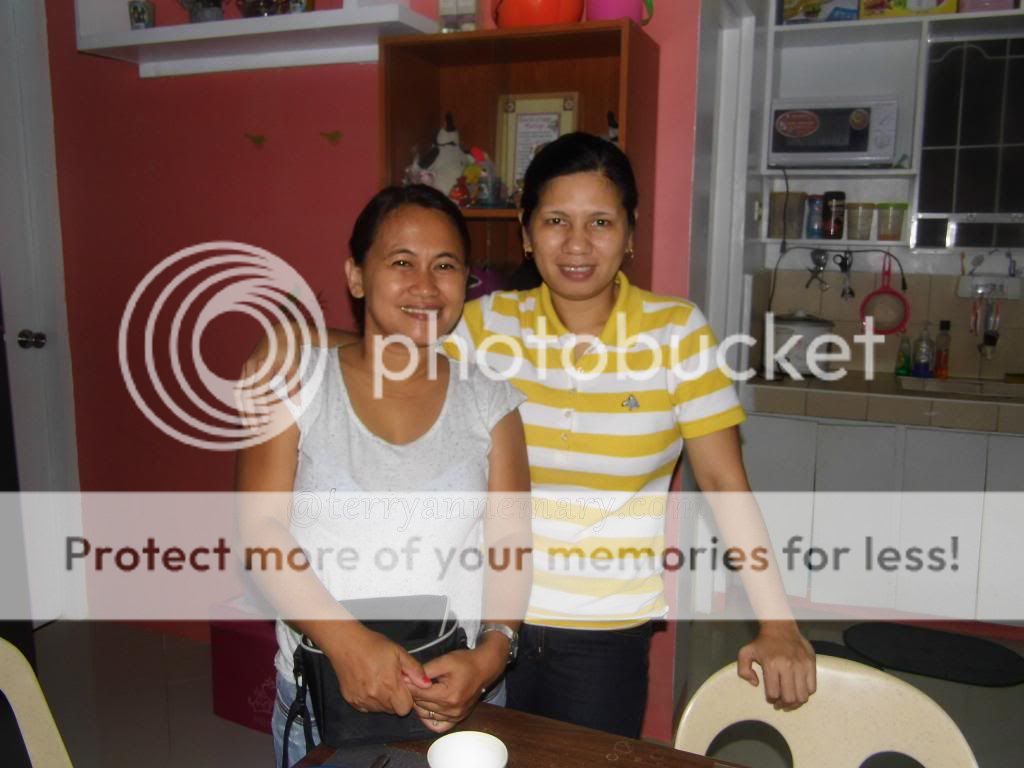 As I've mentioned to my other posts, it has been a while since we were not able to see each other. So this time I am glad that she decided to stay with us for almost a week. She will go back by this month though, since she need to apply for a job to go back to Singapore.
Anyway, we also went to Pink Sister yesterday, and after we whispered our prayers, when we went out, I took a picture of us in the car.