I didn't take so much picture when we arrived at the hotel, it is because when we arrived we were so busy already preparing our foods so we can take lunch right away. As I mentioned to my other blog it was my  niece who prepared food and I just assisted her for her Chicken Cordon Bleu.
In the morning, since we still had the left over from our food last night. We did not prepare any other food so we can finish the left over. I told the kids to get up so we can eat together at the same time at breakfast. Faith still did not pose for the camera, she is just too excited for the house that we stayed.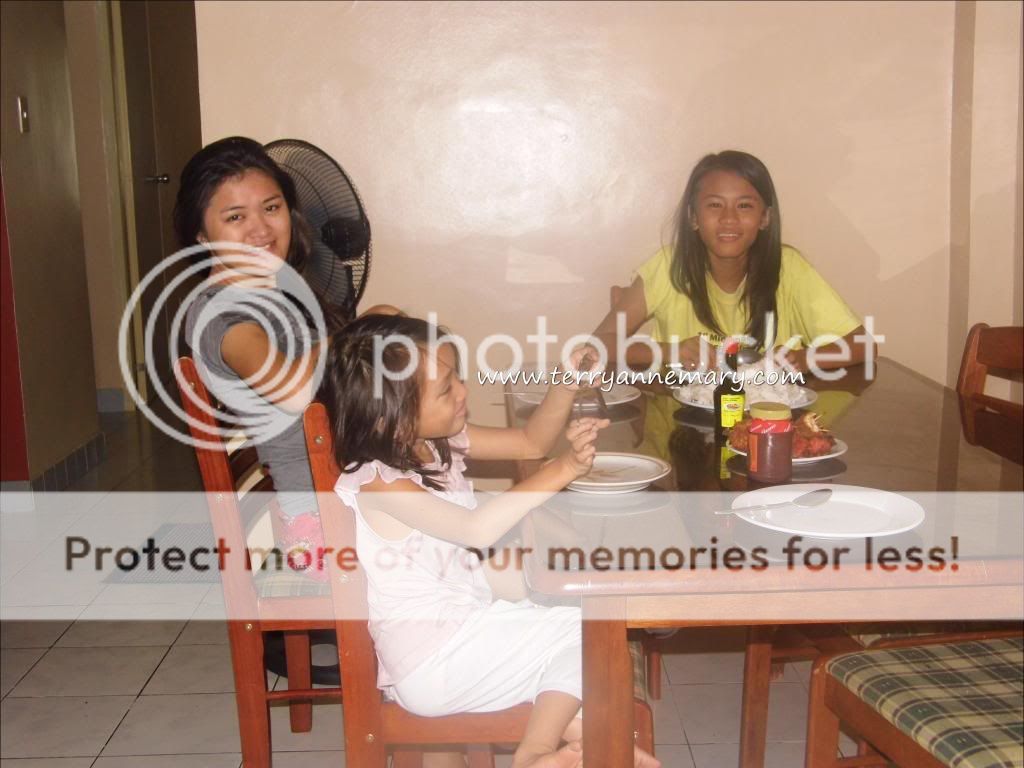 In the evening my niece Mariel had a guest, it is her friend Elaine. Mariel invited her to see around the pad, they had a good time together. I was  the one who prepared dinner so the kids can have fun in the bedroom. Thank GOD that Elaine, like what I prepared.